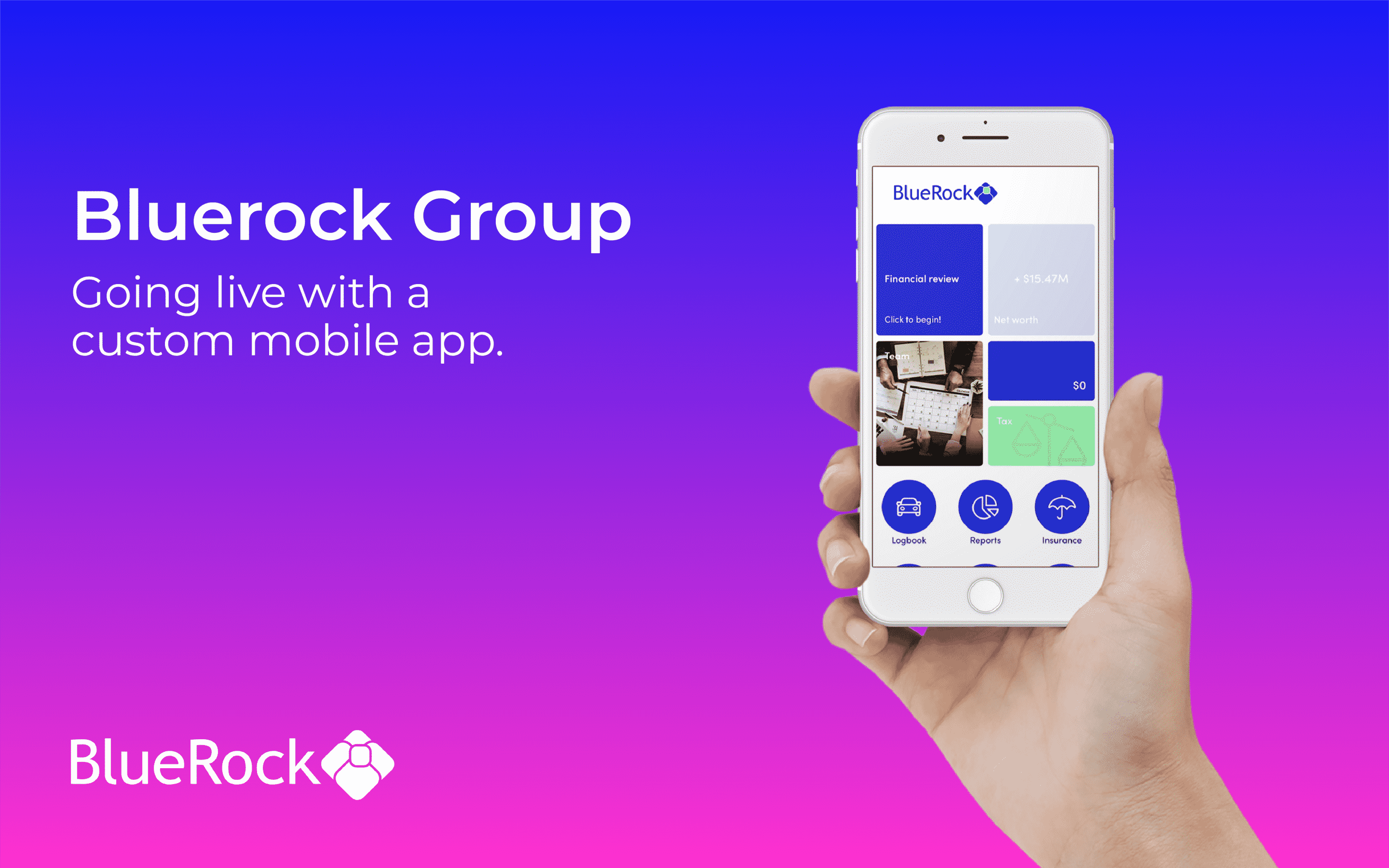 Revenue: $20M+
Clients: 2,000+
Staff: 150+
Services: Accounting, Digital, Law, Private Wealth, Placemaking, Data Intelligence, Finance, Insurance, Tax and SMSF
Tech Stack: myprosperity, APS, XPlan, Infinity Law, Podium (Insurance), WorkflowMax, Class Super, Mason Stevens, Xeppo, Hubspot, Asana, Microsoft and DocuSign
Top 3 areas of focus in your business? Increase revenue; Increase efficiencies; Improved Client Engagement
When you step inside the offices of BlueRock in La Trobe Street, Melbourne it feels more like you are walking into a digital agency than an accounting firm. Proud of their unconventional accounting image and funky brand, BlueRock has grown to become one of the most admired multidisciplinary firms in the country, with a huge focus on technology to help them achieve their rapid growth.
"We concluded that it is about deeply understanding the client, delivering a multitude of valuable and specialised services and in a way that creates an amazing customer experience. To enable that, technology and innovation need to be at the very core."
Dean Godfrey, Chief Operating Officer, joined BlueRock in 2015 and immediately set about understanding how an advice firm of today should operate. "We know in the world of accounting that many services are becoming a turnkey solution. As aspects of advice became more of a commodity, we needed to focus on the things that will provide real value to clients and differentiate our service."
The objective was to break down silos and facilitate collaboration across the 11 different divisions units that make up their comprehensive service lines. myprosperity was chosen to provide visibility of the whole-of-wealth picture across their client base so that all advisers, regardless of division, could gain a deeper insight into the client and determine how they can offer the right mix of services to meet their needs.
"Collaboration is key — and technology plays a vital role in enabling that. Ultimately myprosperity facilitates engagement and visibility across the business, so we can better support clients and leads to internal referrals that generate additional services."
myprosperity plays a key role in many aspects of the client engagement journey, from client onboarding using digital forms through to client meetings and even the mobile experience. "Tech touches all parts of our lives, so as an advisory firm if you don't understand or have visibility of how technology can impact people's lives, you are well behind the eight ball." For BlueRock, providing clients with great technology is a big part of the brand experience.
"The myprosperity app is slick, which gives us confidence in providing a mobile experience that we can be proud of. It puts everything in one place for the client and offers peace of mind."
BlueRock has been on a journey to leverage technology throughout the business. "We knew from day one that we wanted to be a technology-led firm. We are constantly looking at every process and how we can do things in a more streamlined way, and technology is a key enabler of that." A big part of Dean's role involves identifying opportunities that drive automation across the business. His tip for successful implementation of new technology or processes is that the right change management processes be in place. "You can't just implement a piece of software and walk away hoping that people adopt it within the company. You need a champion in each business unit who buys into the positive impact of what you are trying to achieve and who will take ownership of its success." To help achieve this Dean hired a Project Implementation Officer who works across the various divisions to ensure the successful implementation of various software and automation projects.