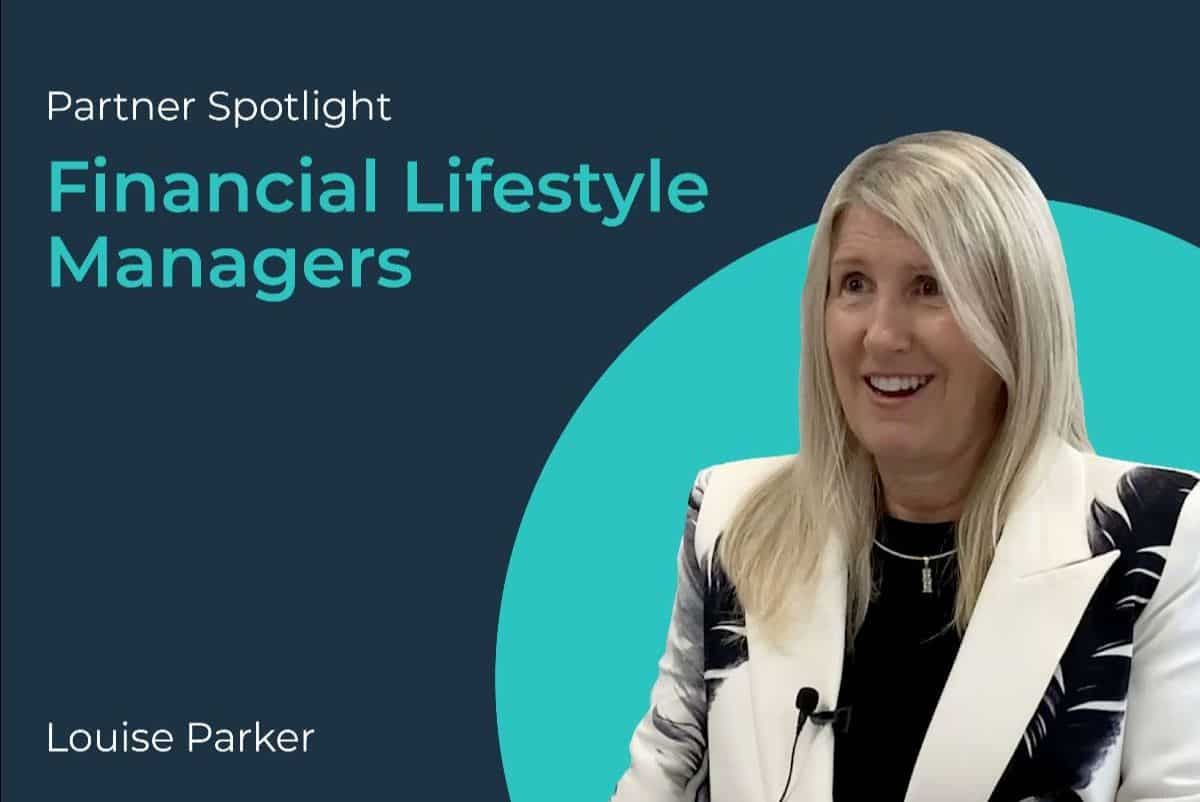 The question that is asked more than any other before committing to a new client management software is, "Is this the right choice for my business?" For advisory firm Financial Lifestyle Managers (FLM), myprosperity was the best choice to grow efficiencies and free up time to build trusting relationships with clients. FLM oversees $18 million in assets and in the last year onboarded all clients to the myprosperity platform. We sat down with Practice Principal, Louise Parker to discuss the changes she's enjoyed since partnering with myprosperity.
With over 20 years in financial planning and experience working with both AMP and Westpac, Louise is passionate about maintaining long-term relationships with her clients. "I have a mostly retired client base and a lot of them are ex-police, so for me to gain their trust makes my life so much easier," she says. Despite varying levels of tech literacy, Louise is pleased to find all her clients are embracing various features and tools, and enjoying the great snapshot of their wealth that the FLM branded app provides.
When asked what the biggest change to her process has been since implementing myprosperity, Louise noted the security that comes with being able to chat to her clients directly in the portal.
"I've moved away from email completely. As I've said to my clients, everything goes through the chat because if I do it through an email, somebody could be hacked or scammed and their privacy is gone. It's a portal that is as secure as a bank."
Saving time and improving efficiencies was a focus area for Louise when she bought FLM in 2006, with the right tech stack being an important part of that objective. Myprosperity plays a key role in many aspects of streamlining processes, from onboarding clients with digital forms through to reporting and the mobile app.
"It's made my business so efficient. It pays for itself ten times over. Due to myprosperity, my efficiencies have made FLM one of the most profitable in my licensee."
When it comes to annual review time at Financial Lifestyle Managers, Louise uses myprosperity to demonstrate the value of her services to her clients. With the help of powerful reports produced in the portal using live financial data feeds, clients can see exactly how they've been tracking against their goals, and have more insightful discussions with Louise.
"My Statements of Advice and review documents are all uploaded, so they've got their whole financial world in one place."
The goal setting feature is a favourite for Louise's clients to check in on their financial goals in between review meetings, "Say, they want to go on a holiday or save for a house, they can link their goal to a bank account and track it."
By combining the power of myprosperity and Xplan, Louise can easily synchronise SOAs and documents across the two platforms, allowing her to leverage the most recent data. "I run the two side-by-side. Reason being, Xplan gives me my illustrations and my Statements of Advice and documents, but myprosperity gives me the factual information and what is actually going on. I don't have to wait for a client to ring me and say 'Lou, I've changed my car – please update Centrelink', they go online themselves, update their car, update whatever they've sold/bought and it's there on myprosperity. So, it's fantastic. I just love it to death."
FLM has been on a journey to continue improving efficiencies across the business and provide the best possible client experience, and with myprosperity, Louise's clients are embracing this technology with her.
"That's what I love about myprosperity – it's the feel. It's your compliance world in one place, so my clients are benefitting, my practice is benefitting and my compliance is all ticked off and correct."
Watch the full interview with Louise here.
Author: Lauren Main