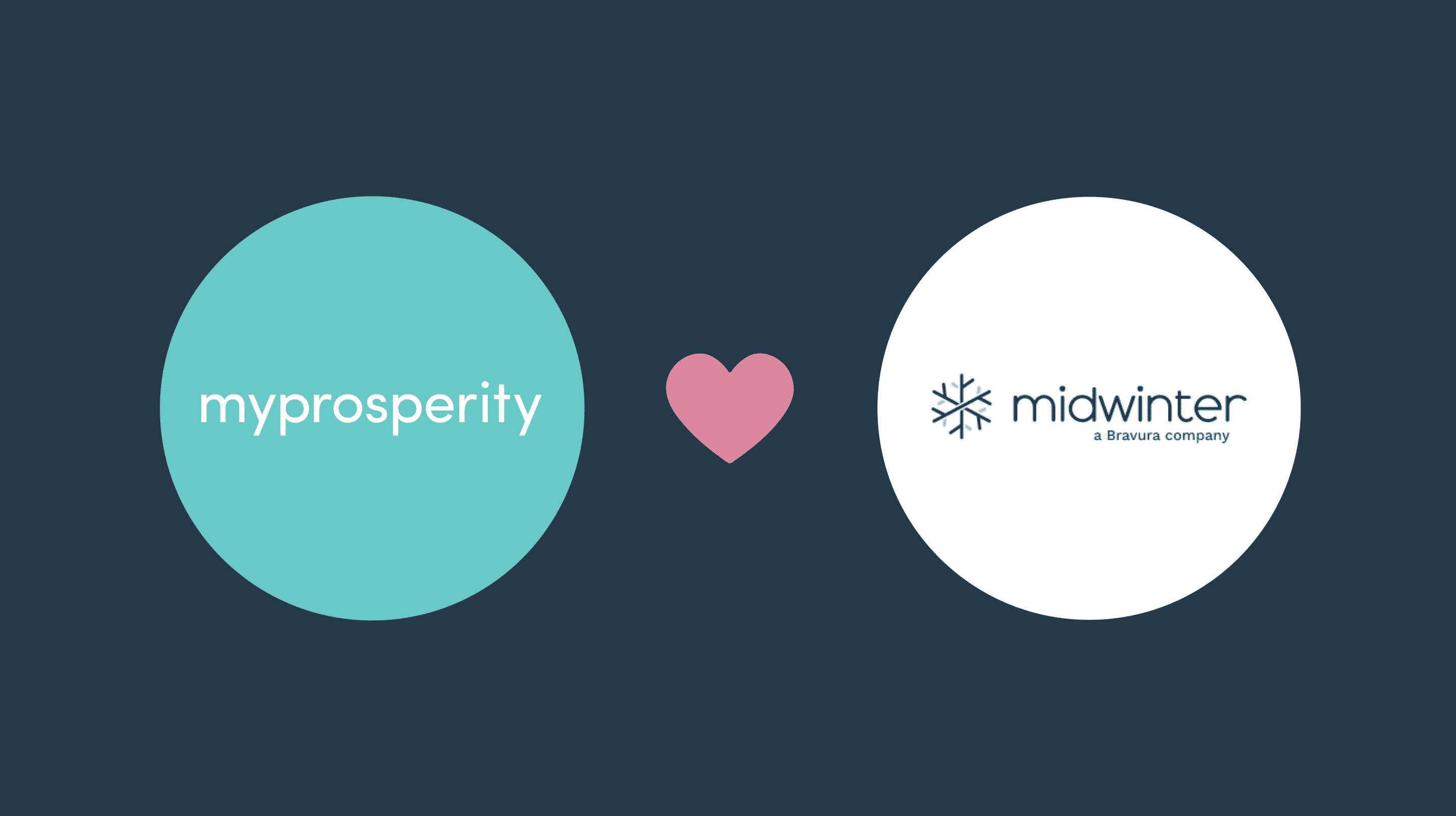 As the demand for quality financial advice grows, we find ourselves entering a new era of financial planning. One where advisers must be engaged and embedded into the financial lives of their clients, providing active advice that not only builds a client's wealth for the future but helps them enjoy it in the present.
So how do we find this time to dive deeper into each client portfolio and create this personalised advice? The most successful advisers will already know the importance of a comprehensive and synchronised tech stack that cuts administration time and brings forth valuable insights.
At myprosperity, we always strive to bring our partners the best, most intuitive integrations and we are thrilled to announce our collaboration with financial planning software company, Midwinter. Advisers can now pull client data including personal details, entities, associates, relationships, assets, and liabilities from myprosperity into Midwinter's financial planning solution, AdviceOS with the click of a button.
Clients' assets and liabilities are kept up to date in myprosperity with live data feeds, and this data is automatically pulled into AdviceOS daily, providing a 'whole of wealth' approach to client management and facilitating a better experience for clients.
In CPA Australia's report earlier this year, the in-depth qualitative research with 20 consumers and SMEs, along with quantitative analysis involving 1,244 consumers and 815 SMEs revealed the need for more client-centric advice models. With the combined power of myprosperity and Midwinter, advisers can leverage data to provide this enhanced client-focused experience, ultimately saving time, lowering the risk of error and facilitating better compliance practices.
Team members, entities and balance sheets will also feed into Midwinter from myprosperity, allowing advisers to provide holistic advice with consolidated data and uncover new revenue opportunities.
If you'd like to know more about our platform and how we can enhance your practice, book a demo today.