The must-have digital signing and client portal solution.
myprosperity and FuseSign deliver a seamless digital signature experience for you and your clients to securely share & sync documents across the two platforms.
FuseSign Integration Benefits
Get documents signed quicker
Request and sign documents faster with FuseSign's world-class digital signature capability.
Enhanced client experiences
Enhance client engagement with your very own branded client portal and mobile app, where clients can store, track and manage their entire financial world.
Maximise efficiency
Digital forms pre-populate with existing details in the portal and are digital signature enabled, while automated reminders save time chasing clients.
Automated customer syncing
Stay organised with automated file syncing across the two platforms.
We partner with leading accounting and financial planning firms to help households gain better control of their finances. In a world of increasing financial complexity, myprosperity has emerged as the leading solution in providing a holistic, or as we've coined it, 'whole of wealth' view of a household's finances.
This award winning platform will elevate your central role as trusted adviser. By providing a secure and collaborative place to engage clients in all aspects of their financial lives, including extending services provided by planners, brokers and lawyers, you will be pivotal in your clients' financial world.
"We want to streamline everything that we do across the business. A big part of that is using technology to facilitate the capture and storage of current client data, with systems doing the heavy lifting and eliminating double-handling of that data."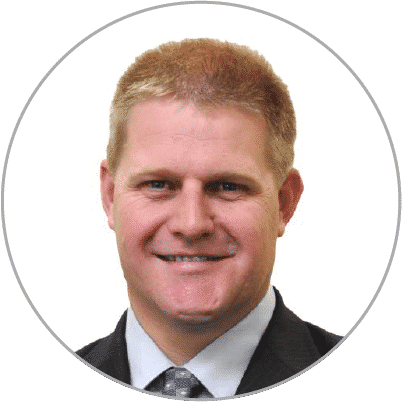 Steven Meyn, Managing Director
"In the past, it would take us 5 hours to gather all the data on a client in preparation for an annual review. For the clients on myprosperity the preparation has been eliminated. In fact, we often get comments from our clients that we know their financial situation better than they do, which is exactly where you want to be as an adviser."
We partner with leading accounting firms every day. Book a demo today and find out why leading firms choose myprosperity
Live demonstration of time saving tools like digital tax checklists, tax tagging, to-dos, automatic reminders, reporting tools, and an overview of the integration
Our accounting integrations ecosystem
myprosperity integrates with praemium, iress, netwealth, hub24, ioof, macquarie, sharesight, sentinel, onespan
Our accounting integrations ecosystem
myprosperity integrates with praemium, iress, netwealth, hub24, ioof, macquarie, sharesight, sentinel, onespan