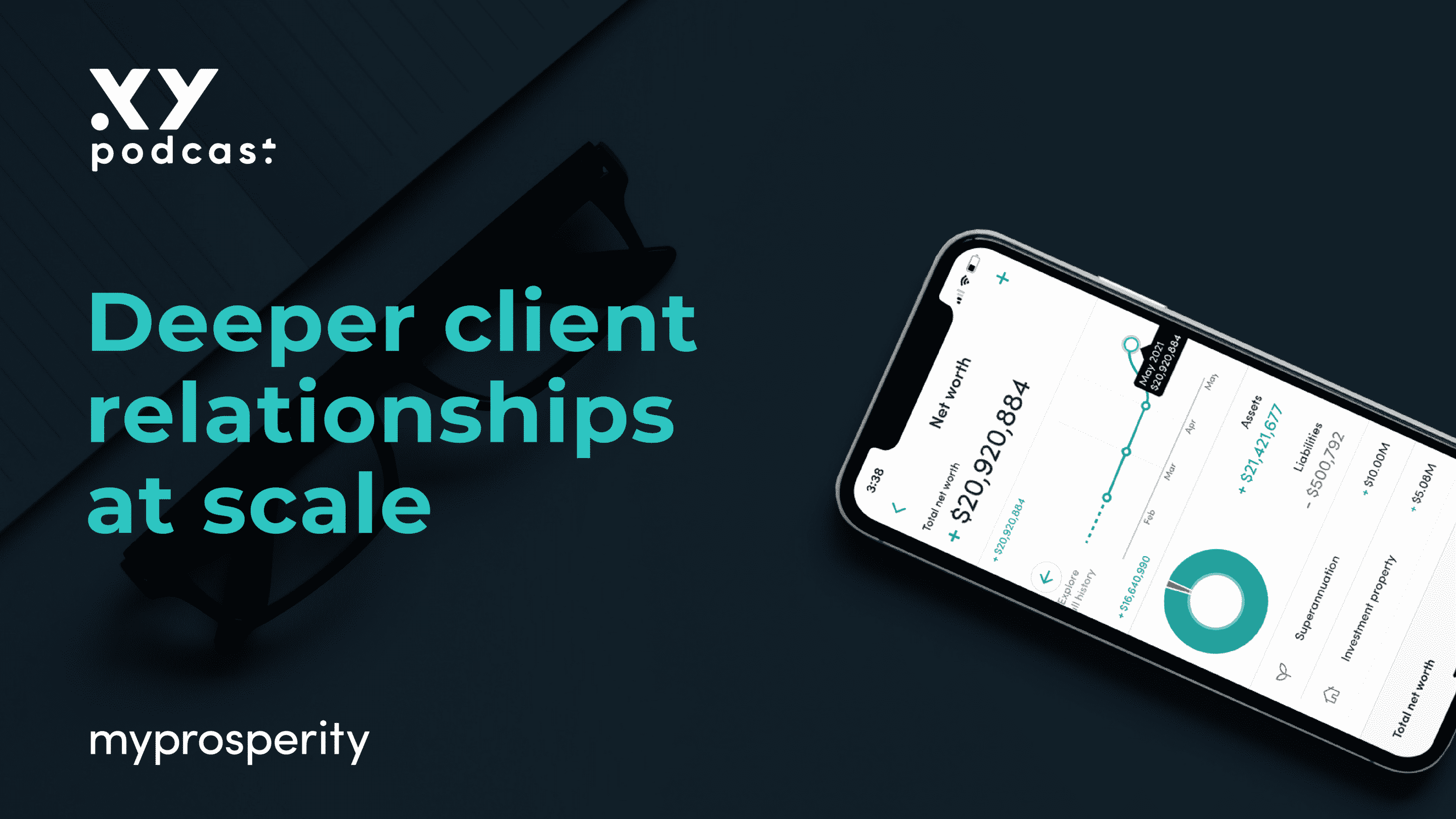 This week I had the pleasure of joining the XY Podcast, hosted by Fraser Jack, Head of Media for XY Adviser. In a series of five episodes, Deeper client relationships at scale, Fraser sat down with four advisers and experts to better understand how they build deeper client relationships, and how having the right systems, processes and technology helps them achieve scale. It was brilliant to hear from them and how they work behind the scenes to create the magic they deliver for their clients. After beginning my career in FinTech with MYOB, I joined myprosperity in the early days as the Territory Manager when there were only seven other employees. It's been amazing to see our client portal solution for accountants and advisers grow, and as the Head of Wealth I love getting to know our community of financial professionals that value innovation at the core of their practice.
The series kicks off with Conrad Francis, Director of Inspired Money in Perth, WA. He shared valuable points on taking a goals-based approach to advice, which begins with gathering high-quality information about your client and "diagnosing before advising" in those early days in order to yield great results for them. Fraser also spoke with Conrad about the technology he uses to scale his practice and simultaneously deliver better outcomes for his clients. His beliefs on implementing the right technology to do the heavy lifting align with our philosophy here at myprosperity. "At its best, technology should be used to eliminate the busy work and allow advisers to focus on the clients' goals," said Conrad.
Another powerhouse in the game is Nicole Stuart, National Client and Compliance Manager for King Financial. Her perspectives on solid processes and systems as the foundation of a dependable compliance program were very insightful, and as you'll hear, she talks about the importance of frequent process reviews to ensure efficiencies stay effective. With these processes in place, technology and automation are used to ease the burden. She attributes King Financial's ability to expand and acquire multiple firms over the years to their sound integration process which involves assessing existing systems and cost structures, while comparing and implementing what works. This process takes place over a 12-month hand-over period that helps clients transition in a way that builds trust and confidence when working with new advisers. Nicole notes that communication is vital during this period, as keeping in regular contact with clients helps them to better adapt to changes, whether it be processes or technology.
Director and Principal Adviser of Fenton Financial, Andy Fenton is an experienced podcaster in his own right as co-host of Wealth, Wine and Wisdom. Speaking with Fraser, Andy highlights the importance of automated processes being as simple as possible, and how removing repetition from the advice process allows for greater focus on the client. With 90 per cent of his meetings and interactions now online, it lends itself to more focused and efficient advice giving. He also shares with us how his practice embraced technology in order to scale up, mainly through online courses and training, digital business management, videography and content creation.
Rounding out the four adviser interviews, Fraser spoke with Caren Hendrie, Business Growth Adviser and Trainer of Business Growth Group. Caren highlights the three most important factors in scale; systems, communication and technology. She also stresses the importance of focusing on improving one aspect at a time, rather than attempting to tackle all three at the same time. As far as communication is concerned, Caren shares that most clients want the human element from financial services that robo-advice cannot deliver – that feeling of importance and being valued. I couldn't agree more with this, and it reminds me of a quote by Maya Angelou: "I've learnt that people will forget what you said, people will forget what you did, but people will never forget how you made them feel." With the sheer volume of work that advisers have to do, scale becomes so important, especially for those firms who invest in the processes and tech stack earlier rather than later. People want someone that understands them. You can't build trust with tech, tech is the enabler for human involvement to amplify client relationships. It's important to keep in mind that technology can't replace the human element, but instead can complement it.
And wrapping up this stellar series, Fraser and I had a great chat about how technology can not only help you create a consistent client experience but can also lead to deeper, more personalised client interactions. I also spoke about how some of our partners at myprosperity have implemented this philosophy using our client portal solution. The series goes live on June 17 and you can listen to it here. A special thanks to Fraser and the team at XY Adviser for putting together this great series for all the XY listeners out there. Happy listening!
Karolina Kuszyk
Head of Wealth at myprosperity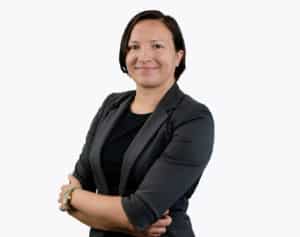 Karolina brings over 14 years experience in the Tech industry. Her previous role as a Field Partner Manager at MYOB, paved her way into the FinTech space. She joined myprosperity as employee number 8 and has played an instrumental role in driving growth since.